Therapy Services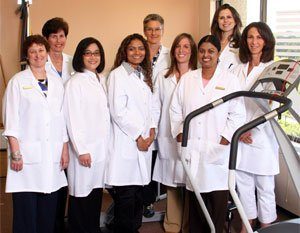 OrthoBethesda offers rehabilitation services in a personal setting where your orthopaedist can assist and monitor your progress as needed. Patients with hand, wrist, and elbow injuries are seen by our Certified Hand and Occupational Therapists in the physician suite on the fifth floor. Our Physical Therapists on the second floor see patients with issues pertaining to all other parts of the body. Our therapists are experienced professionals who spend the necessary time to bring restorative results to each patient.
OrthoBethesda Therapy Services accepts the following insurance plans:
Medicare
MAMSI
BlueCross BlueShield
Aetna
GEHA
PHCS
United HealthCare
Alliance
Tricare
Cigna


We contact the insurance plans for approval prior to your visit.
Our clinic offers appointments from 6:00 AM to 7:00 PM Monday through Thursday and from 6:00 AM to 5:00 PM on Friday
Washington Joint Institute
The Camalier Building
10215 Fernwood Road
Suite 502
Bethesda, MD 20817
301-897-8105

[javascript protected email address]
Washington Joint Institute - Therapy
10215 Fernwood Road
Suite 210
Bethesda, MD 20817
301-530-3030

[javascript protected email address]