Richard M. Grossman, M.D.
Sports Medicine, Arthroscopy, and Adult Reconstruction Specialist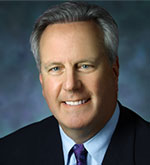 Born and raised in Baltimore, Md., Richard M. Grossman, MD, attended the Gilman School. He graduated from Emory University in Atlanta, Ga., and attended Georgetown University Medical School, graduating in 1980. Upon completion of his Residency at Georgetown University Hospital in the Orthopedic Department, Dr. Grossman completed a Fellowship with the University of South Florida in Total Joint Reconstruction and Trauma/Fracture Care. He then returned to Georgetown University and chaired the Sports Medicine department while joining Dr. Carl MacCartee and Dr. Stephen Haas in private practice in 1986.
Dr. Grossman is a founding member of Washington Orthopaedics and Sports Medicine, with privileges at Sibley Memorial Hospital and Georgetown University Hospital. He is board certified and has recertified twice. He served as team physician to the Washington Bullets/Wizards and Washington Capitals from 1986 to 2000, the Georgetown University athletic program from 1986 to 1994, and served as a team physician to Landon School in Bethesda, Md. Dr. Grossman also consults for the NFL Players Association, The Bullis School in Potomac, MD, and St. Alban's in Washington, D.C.
Dr. Grossman is an active member of the Sports Medicine Society for more than 20 years. He has been voted Washingtonian Magazine Top Doctors since its inception, and was named Bethesda Magazine's Top Orthopedic Surgeon in 2008-2009.
Dr. Grossman specializes in arthroscopy of the knee and shoulder, fracture care, total joint replacement of the hip and knee, and sprains and strains.
His wife Jan is a dentist at Drs. Taff and Levine, practicing in Bethesda. They have a daughter, Jamie, and two sons, Michael and Bradley.