Anthony S. Unger, M.D.
Joint Replacement, Hip, Knee, and Shoulder Specialist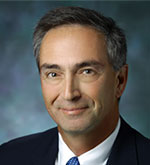 Dr. Anthony S. Unger, MD, is a nationally recognized expert in Total Joint Replacement and Minimally Invasive Surgery. He is a regular lecturer, teacher and researcher for these techniques and educates physicians around the world in this discipline. His expertise in Anterior Hip Replacement Surgery draws patients from around the world.
Dr. Unger also has developed several new implants and technologies and has been awarded multiple U.S. patents in the area of Hip and Knee Replacement Surgery.
Dr. Unger is board-certified by the American Board of Orthopaedic Surgery.